Howard Hanson Dam, Green River, Ravensdale, WA

This highly visible project required drilling wells into the upstream and downstream side of an earthen embankment dam
Meeds Environmental was tasked with assisting in the design and build process of a water conveyance system which was meant to capture processed drilling water and treat it before it was discharged into sedimentation ponds.
Meeds Environmental installed the pumping systems, including 20,000 gallon storage tanks and placed over 1,700 lineal feet of high density polyethylene (HDPE) pipe, as well as routed process water thru its Chitosan Enhanced Sand Filtration tanks before discharge.
Meeds Environmental was a critical partner on the Howard Hanson Dam Risk Mitigation project for the US Army Corps of Engineers
- Joe Browder, Graham Consulting, Ltd.
Our Equipment in Use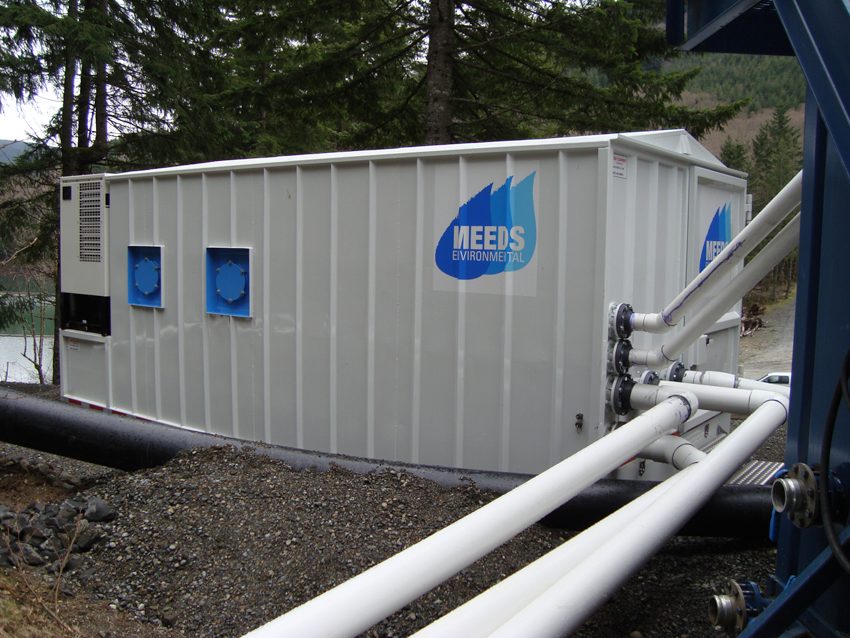 External view of Meeds Environmental LE500 MWTF in use at Howard Hanson Dam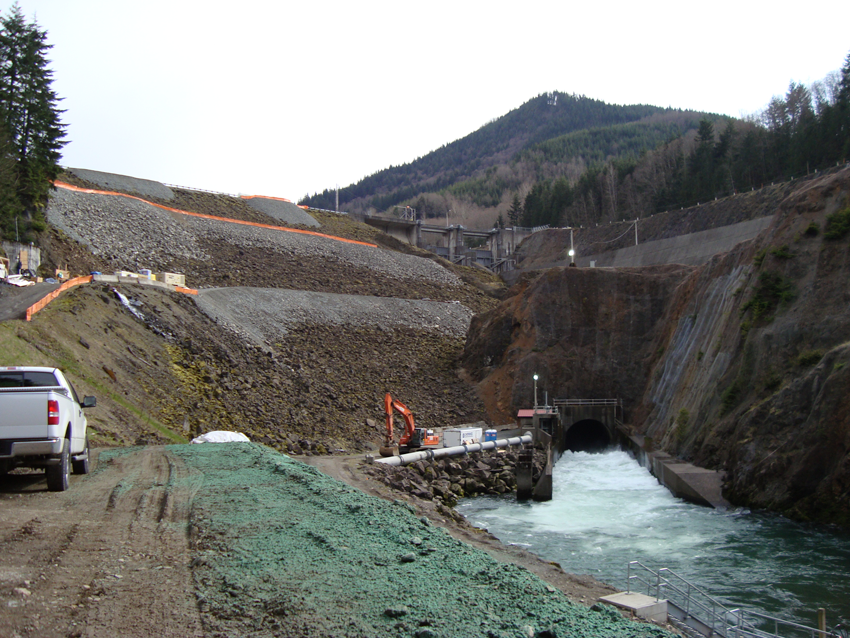 View of work proceeding at Howard Hanson Dam