Meeds Environmental LLC (DBE certified) provides expertise in the area of mobile water filtration and industrial stormwater treatment.
Meeds Environmental is headquartered in Woodinville, Washington. We seek to protect the environment, communities, and habitats surrounding industrial development sites through customized wastewater management solutions.
At Meeds Environmental we combine world leading technology with safe and reliable design to provide our customer with the treatment solution they need.
Our products are used for many applications in many industries, including: the Industrial and Commercial Stormwater, Construction, Mining and the Environmental Remediation industries.
Custom Treatment Solutions
We design treatment solutions for stormwater treatment on Industrial and Commercial sites of all sizes and provide the tools necessary to ensure compliance with Federal EPA and NPDES Industrial Stormwater Permit standards and regulations.
learn more
Unique Mobile Water Treatment Systems
Our mobile water treatment systems can be mobilized within hours and used for projects nationwide. Certified water treatment technicians are available to ensure that every project is completed successfully.
learn more
In House Lab
In our lab we analyze the site specific properties of stormwater for every customer. Based on site specific water samples we find the right treatment option for every customer and design your treatment system for optimal performance.
Featured Projects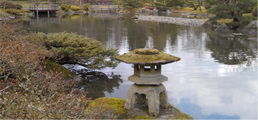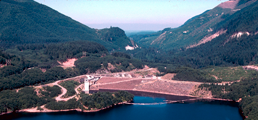 Japanese Gardens
Washington Park Arboretum
Seattle, WA
Howard Hanson Dam
Green River
Ravensdale, WA
Meeds Environmental responded when an 18" water main broke and sent soil, road oil, debris and chlorine into the Japanese Garden's Koi pond.
learn more
This highly visible project required drilling wells into the upstream and downstream side of an earthen embankment dam.
learn more