Permanent Industrial and Commercial Stormwater Treatment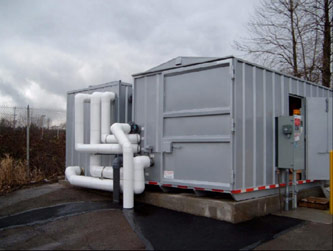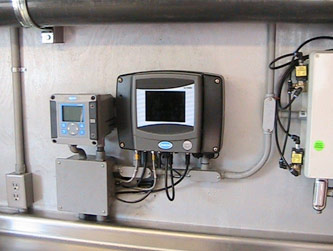 A New Solution For Industrial & Commercial Sites Storm Water Treatment
Meeds Environmental's industrial stormwater treatment systems combine industry leading technology with customized options for treatment, water storage capacity and monitoring. Our treatment solutions protect the environment and make state of the art water treatment affordable for small and large sites.
The National Pollutant Discharge Elimination System (NPDES) permit program requires that all municipal, industrial and commercial facilities that discharge wastewater or stormwater directly from a point source meet certain water quality standards. To make sure that all standards are met, Meeds Environmental works with every client to ensure that we find the right solution for every site. We start with a site inspection and collect water samples which are analyzed in our in-house laboratory to verify that the treatment-plan will achieve set goals for your site, before installing the system.
Meeds' Filtration Systems Improve Water Quality and Achieve NPDES Target Levels for:
Heavy Metals (including copper, led and zinc)
Turbidity (suspended sediment and particles)
Oils and Greases and other Hydrocarbons
pH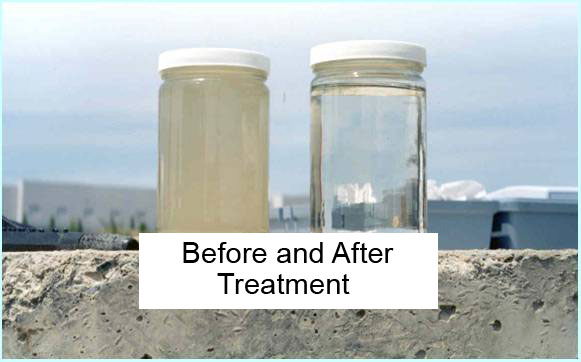 Our Technology Performing in the Field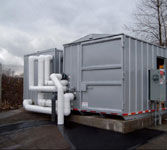 A Focus on Heavy Metals
A custom designed 500 gallons per minute treatment system for industrial stormwater in operation at an industrial site in the Seattle area.
After installation of the new treatment system, stormwater for the 8 acre site meets all target goals for metals (including copper, led and zinc), turbidity and pH, as specified according to the NPDES Permit Program.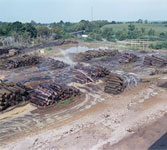 Log Sort Yard Stormwater Treatment
Stormwater from log sort yards can be a challenge when it comes to water treatment. A log sort yard in Washington State needed a treatment system to keep them in compliance with NPDES permit benchmarks. A custom designed stormwater treatment system was installed for the 70 acre site. The result: turbidity below 10 NTU and organic compound levels below set targets benchmarks.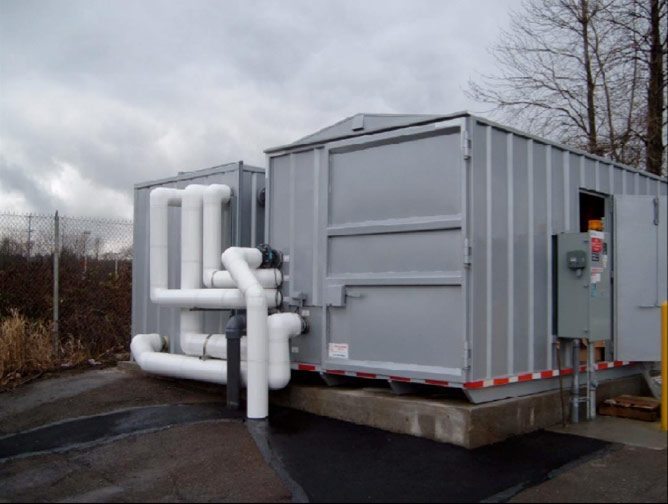 Treatment system installed at an industrial site in Seattle, WA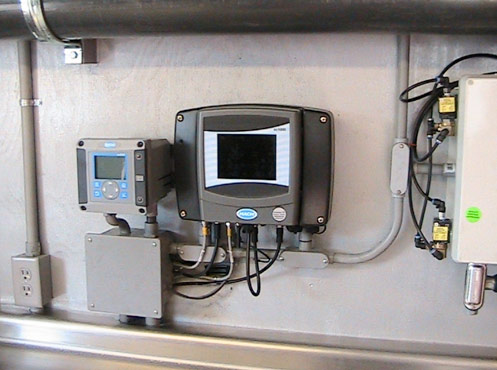 Treatment data can be accessed remotely from any computer, tablet or smartphone, in realtime.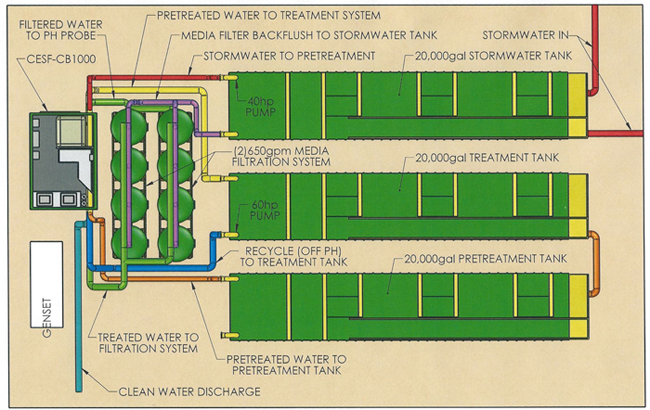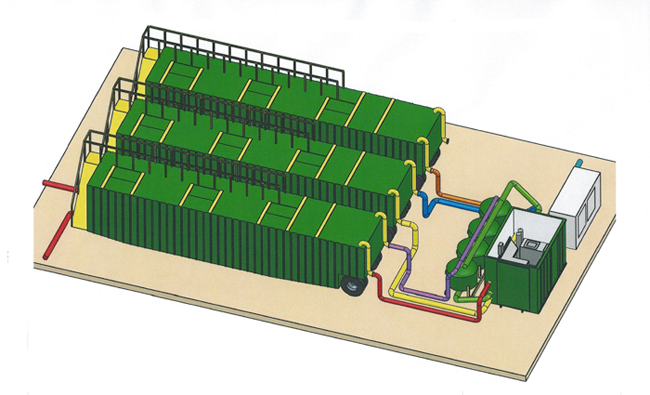 Standard and Custom Built Systems
Meeds Environmental delivers three standard models for industrial stormwater treatment:
Stormwater I-150: Treatment capacity of 150 gallons per minute.
Stormwater I-300: Treatment capacity of 300 gallons per minute.
Stormwater I-500: Treatment capacity of 500 gallons per minute.
For larger sites or sites requiring specific consideration regarding water quality standards, Meeds Environmental also designs and delivers custom built systems. View examples of a custom 3-tank system: